Apex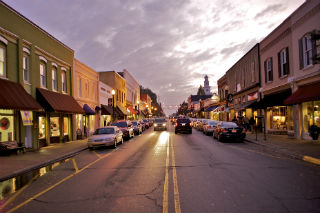 Historic Downtown Apex
Downtown Apex, considered one of the most intact turn-of-the-century railroad towns in the area, received official designation as a Historic District in 1994.
The Downtown Historic District has commercial/residential buildings dating back to the late 1800s which represent a large variety of architectural styles. Many buildings are listed in the National Register of Historic Places.
The Apex train depot, built sometime between 1867 and 1873, is designated as a Wake County landmark. The depot location marked the highest point on the old Chatham Railroad. An old caboose has been added to the site and serves as a historical museum.
Visit their website
to learn more, and to view a list of downtown shops and services.

Apex Farmers Market


The Apex Farmers Market is organized and run by a not-for-profit, dedicated to being a resource to the town of Apex and surrounding communities. It is held in the Chamber of Commerce parking lot at 220 North Salem Street during the following season:
From April to October
Every Saturday during open months
9 a.m. to 2 p.m
The following are just some of the items you'll find at the Apex Farmers Market. Check their
website
or
Facebook
page for updates!
Baked goods
Bath and body products
Crafts
Eggs
Fresh fruit
Honey
Meat
Poultry
Produce
For More Information Visit
https://www.apexnc.org
Cary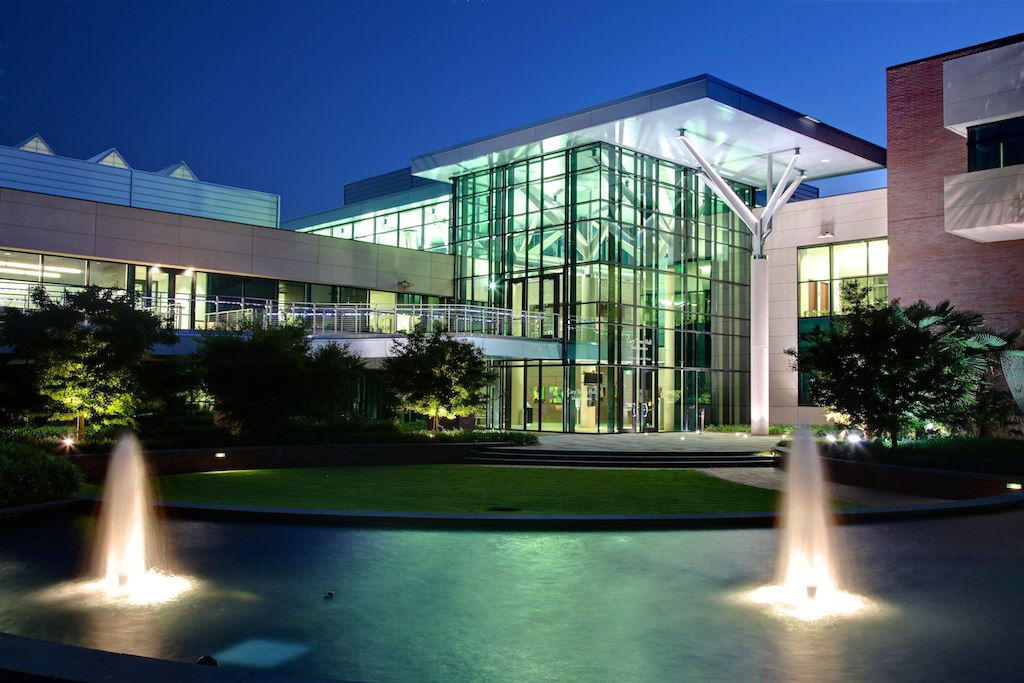 Cary has more than
30 public parks
,
70 miles of trails
,
cultural arts classes and programs
as well as
concerts and other special events
throughout the year.
The
Koka Booth Amphitheatre
is the Town's state-of-the-art performance center nestled in the trees by Symphony Lake, featuring N.C. Symphony concerts and other performances and outdoor festivals. Downtown, Cary's
Lazy Daze Arts and Crafts Festival
has become one of the south's premier festivals over the past quarter century.
The Town of Cary was a member of the
NCAA Championship City
pilot program. Since 2013, the Town of Cary has hosted 14 championship tournaments, and will host
eight more
through 2018. In addition to NCAA championship tournaments, the NASL
Carolina RailHawks
and
USA Baseball
call Cary home.
The path to the Olympics often comes through Cary. In 2012, the Town was selected as the host city for the U.S. and North American Table Tennis Olympic Trials in preparation for the 2012 Olympic Games in London. In 2015, the Town will host the
North American and the Caribbean Rugby Association Men's and Women's Sevens Championships
at WakeMed Soccer Park, a qualifying opportunity for the Rio 2016 Olympic Games.
The Triangle boasts
major league hockey
,
Triple A baseball
and other professional and college sports teams, including
N.C. State University
, the
University of North Carolina at Chapel Hill
and
Duke University
.
Now Playing –
What's happening
in the Cary area, courtesy of the Greater Raleigh Convention and Visitors Bureau, or check our the Town's
Meetings and Events Calendar
.
For More Information Visit:
https://www.townofcary.org/Home.htm
Chapel Hill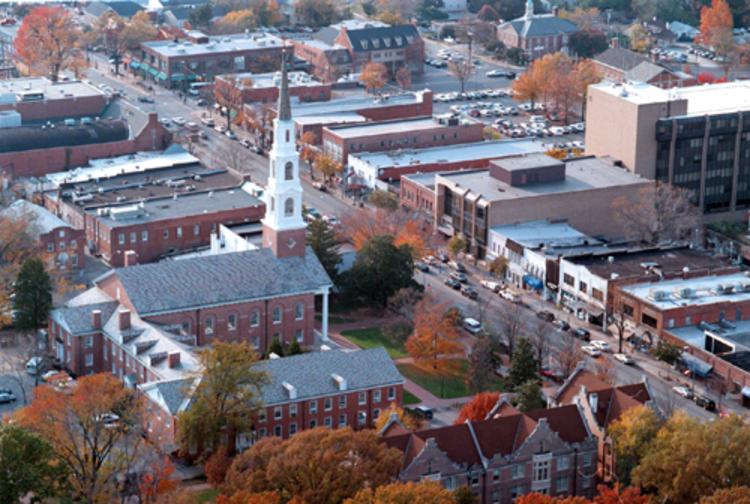 In a place that's been awarded almost every "Best Places" award ever invented, you're not going to have trouble finding fun things to do. Music? Check! Performing Arts? Check! Outdoor Recreation? Check! Restaurants? Check! Kid-Friendly? Check! No matter your age or interest, Chapel Hill and the surrounding communities have lots to offer.
Home to University of North Carolina, this college town has a rich history, delicious restaurants, ton of shopping, and the hometown feel that you will fall in love with.
Entertainment & The Arts:
Orange County has a vibrant arts and entertainment scene spanning the fine and cultural arts to crafts, music and comedy. "When the Bolshoi came to America, they came to New York and Chapel Hill," says Chapel Hill Town Council Member Lee Storrow. "And just this year Taylor Mac brought his show, 1910s – A 24 Decade History of Popular Music here. That says a lot about the general state of the arts in our community."
There's live music every night at our many clubs, including the famous Cat's Cradle. Take in a performance at The ArtsCenter, Playmakers Repertory Theatre or Memorial Hall. DSI Comedy Theatre keeps us laughing seven nights a week. The towns feature lots of public art, and there are myriad galleries, like FRANK and the N.C. Crafts Gallery, which you can patronize individually or en masse on the Carrboro-Chapel Hill Second Fridays Art Walk or Hillsborough's Last Fridays. Visit the Ackland Museum or see artisans at work during the Orange County Open Studio Tour each November.
Recreation:
Orange County might host more festivals than any community in the nation. "All of these events give us the opportunity to highlight the wonderful community we live in, with all of our fabulous locally owned shops, galleries and restaurants, there's no better place in the Triangle," says local arts advocate and festival organizer Jackie Helvey
For More Information Visit:
www.visitchapelhill.org
Durham


Whether you know of Durham as the "City of Medicine" or the "Bull City" it's easy to see why so many residents and businesses call Durham home.
Located halfway between the Great Smoky Mountains and the beaches of the Atlantic, Durham is a community that is home to:
Art and science museums
Duke and North Carolina Central universities
Durham Bulls Triple-A baseball
More than 40 annual festivals
Over 300 restaurants
World-class medical facilities
It doesn't take long for visitors to the City to notice the changing face of Durham, but the current exciting transformation is just 1 of many transitions the City has gone through as it has shaped a vibrant history over the last 180 years to become the world-class City it is today.
Bull City
Durham was nicknamed the "Bull City" in the late 1800s when the Blackwell Tobacco Company named its product "Bull" Durham Tobacco. By the time James B. Duke of the American Tobacco Company purchased the Blackwell Tobacco Company in 1898, Bull Durham was the most famous trademark in the world.
The "Bull City" prospered as a manufacturing hub for the tobacco industry and textiles for many decades, but has since transformed itself into a place where shopping thrives and high-tech industry flourishes with upscale housing in the same classic buildings where tobacco giants American Tobacco and Liggett-Meyers once made this City their industrial home.
For More Information Visit
Here
Fuquay Varina
With two beautiful downtowns, loads of charm, a rich history and plenty to see and do, Fuquay-Varina beckons to those seeking an adventure.
Originally, visitors from near and far traveled to the quaint town that is today called Fuquay-Varina seeking the healing powers of the Fuquay Mineral Spring.
Today, Fuquay-Varina remains a great destination for visitors looking for a day-trip adventure or weekend getaway. The town located just 15 minutes south of Raleigh, has flourished into a vibrant, family-friendly community that has seen its population more than double in the past 10 years to 20,000 citizens. Boasting two beautiful downtowns, a colorful history, pedestrian-friendly streets, an excellent quality of life and a strong business community, Fuquay-Varina's modern amenities mixed with vintage charm make it a unique community in which to live, work, and play.
Come for a day or stay a lifetime. With a growth rate of more than 120% over the past 10 years, many visit this charming, yet progressive town and decide to put down roots. Median income, home prices and employment levels in the town rest comfortably above the statewide average. Fuquay-Varina is the kind of town where old-timers and newcomers meld seamlessly together and where visitors will always feel welcome.
To Learn More Visit
Here
Holly Springs
Nestled among Apex, Cary and Fuquay-Varina, all towns experiencing growth from the heavily populated Raleigh and Research Triangle Park areas, Holly Springs is rapidly growing. The Town of less than 1,000 just two decades ago in 1990 has grown to more than 25,000.
While the Town welcomes growth, leaders also are determined to control the quality and placement of new developments while preserving open space and creating public areas. One of the recent focuses has been on encouraging commercial development in downtown Holly Springs.
Part of ensuring a successful downtown was building Town Hall in the heart of Holly Springs. Located at 128 S Main Street, Town Hall is a center of constant activity. Opened in 2003, the 35,000 square-foot, two-story brick building was designed in an architectural style reminiscent of the 19th century when Holly Springs was founded.
A cupola with a large clock that faces Main Street and an outdoor plaza with a fountain behind the building are just two of the building's features. In the lobby, above a display case maintained by the Holly Springs Historical Preservation Society, hangs a historic oil painting of George Washington, dated to the 1700s. The painting hung in 1876 in Carpenter Hall in Philadelphia.
Whether it is the Town's balance of commercial and residential development, its reasonable land prices coupled with its proximity to urban centers, or its small-town charm, new residents and businesses continue to be attracted to Holly Springs.
From the past to the present, from the small-town atmosphere where people still know each other by name to the frequent, unique family-oriented activities, Holly Springs is a town that is continuing to grow not just in population and industry but also in heart.
For More Information Visit
Here
Morrisville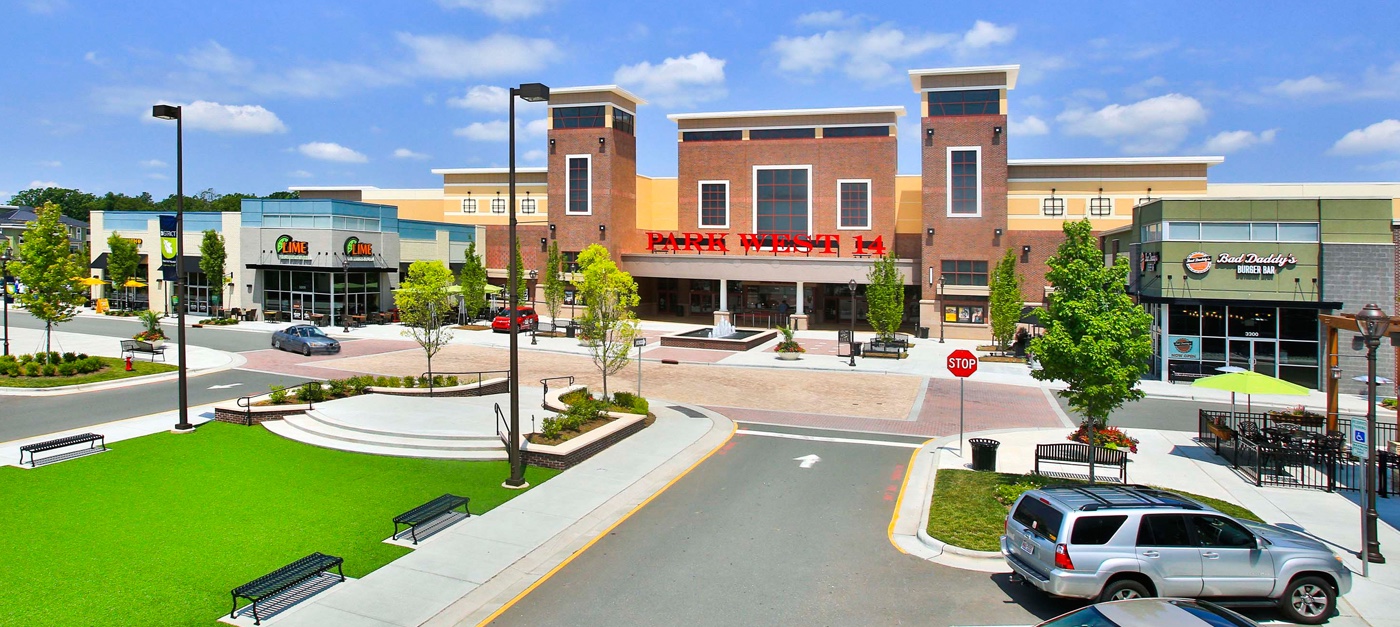 Morrisville is located in
Wake County
, in central North Carolina equal distance from Raleigh and Durham. We have a population of over 21,000, easy access to I-40, I-540, US-1 and are adjacent to Raleigh-Durham International Airport and Research Triangle Park, putting us in a prime location for doing business.
People move to Morrisville for many reasons – our excellent schools, proximity to Research Triangle Park, and the Raleigh-Durham area to name a few.
People stay in Morrisville because of the superb quality of life we offer. Our businesses are thriving, our neighborhoods are safe, our winters are mild and our summers are warm.
Centrally-located between the majestic Blue Ridge Mountains to the west and the legendary Outer Banks and Atlantic Coast to the east, Morrisville enjoys an average year-round temperature of 60 degrees.
For More Information Visit:
http://www.ci.morrisville.nc.us/
Raleigh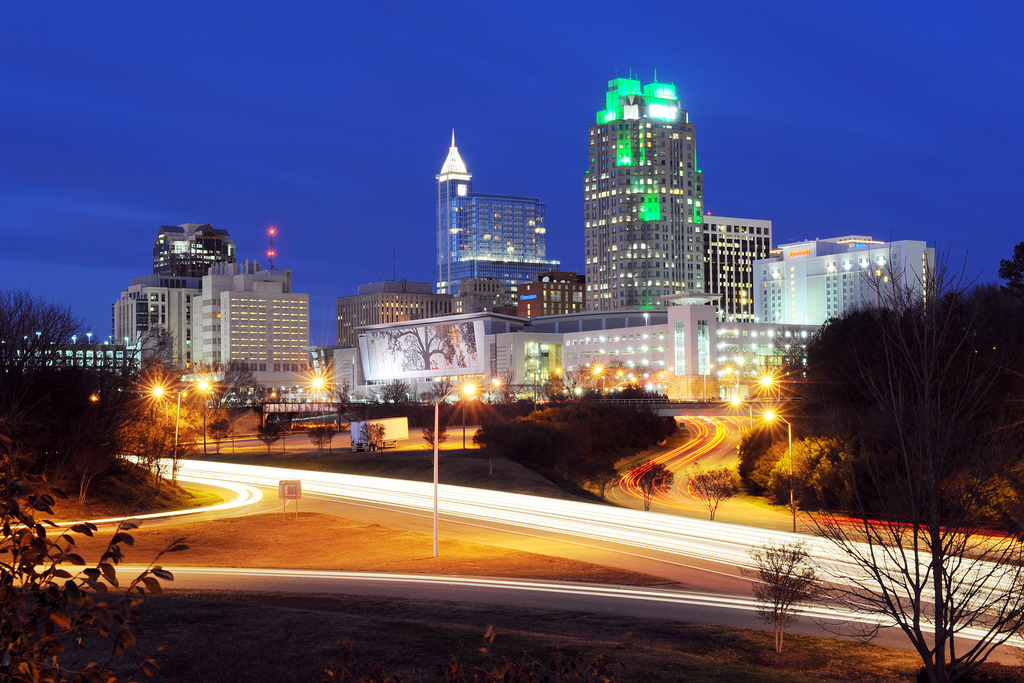 A visit to Raleigh is more than a trip to a blossoming Southern metropolis—you'll feel enriched and energized the instant you're warmly welcomed by its smart, savvy locals. Raleigh's bright minds head top-tier technology, education and life science institutions; its artists create a bevy of cultural and culinary touchstones; and its storytellers proudly carry on the collective heritage of a rich, historic capital city.
Invigorate your senses by sampling the many flavors of cutting-edge Southern cuisine enhanced by artisan craft brews and spirits. Get your toes tapping to the sounds of emerging music and bands, as well as rollicking bluegrass festivals and more. Discover gifts and treasures from local boutiques, including many handmade and custom designs for truly eclectic finds. And, join in broadening your horizons through an enticing array of visual and performing arts exhibitions.
Raleigh may be quiet about the fact that it's leading in most recent quality-of-life rankings, but the fact is, you'll enjoy visiting as much as people enjoy living here. Come see what the city will inspire in you. Its authenticity is homegrown by passionate locals, rooted in Raleigh.
For More Information Visit:
www.visitraleigh.com